Find Women Seeking Sex Near You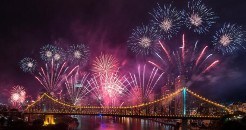 Brisbane hosts hundreds of swinging parties every year as there is a great demand for them. A visit to any of these parties can find  you a memorable Brisbane swingers sex encounter.
Brisbane Swingers
To  meet likeminded people  for a memorable Brisbane couples sex experience, head over to Diversionz. Located in Slacks Creek, it is only 15 minutes from the city CBD. Friday nights are party nights while Saturday nights host diverse events such as theme night, Club Cuddly night and bi-night. Entry fees are $10 for single women, $40 for couples and $60 for single men. While couples and single women can walk-in at any time, single men are required to make a booking.
If Diversionz is on your list, then you cannot ignore Brizzly Bangers. Every 4-5 weeks, they host swinger parties that help people satiate their voracious appetite for Brisbane swingers sex. The Brizzly Bangers gangbang night takes place on Saturdays at the abovementioned club.
More Brisbane Swinging Options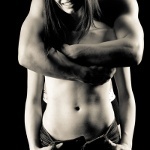 If you are going to be in Brisbane for a short stay, have a look at the Brisbane Swingers online site to find Brisbane couples sex.  They have classifieds, forums, pictures, videos, chat rooms and live cams. To make the most of this resource, register with them.
If you want something truly unique and memorable, check out 4bidden Parties. They are an exclusive and high-class alternative to the mundane swinger clubs. They have themed events that require patrons to be creative and imaginative. If you like to join their party, see if you meet their criteria.