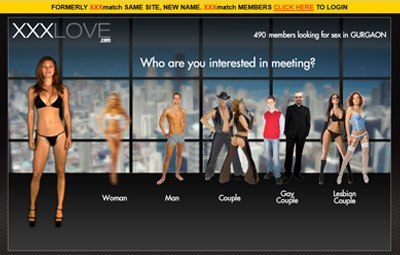 I wish I'd spent the time to read their terms of service before I signed up for XXXMatch.com – then I would have known right away that they are nothing but a scam.
When you take a close look at the terms of service, it says that many of the profiles are fake and are considered "Online Emissaries" in order to generate interest in their site. Then it goes on to say that their employees may pretend to be site members when contacting you in order to enhance your experience of the site. You've got to give them points for honesty in their TOS – though we all know that they never expect anyone to read it.
That said, word must be getting out about them, because now if you go to XXXMatch.com, you get automatically redirected to something called XXXLove.com. I guess that they think that by changing their URL people won't associate them with their reputation as a rip-off site.
You can imagine what my experience with them was like. It was very typical for sites that employ fake profiles and responses. I signed up for a trial membership, then got a bunch of women sending me messages. In order to respond to them I had to sign up for a paid membership.
I did so and guess what happened? Not one of those women responded to me at all. Nobody I contacted responded to me at all. And I stopped getting any new messages from new women. Clearly all the original contacts were just auto-generated or sent by the staff in order to get me to sign up.
Another reason my XXXMatch review is negative is that I've never seen a site with more pop-up ads on it. Every page has at least two if not more pop-ups. And if you use a pop-up blocker you can't navigate the site to actually search through profiles. I guess that if a dating site is giving you pop-up ads for porn, that should be a big red flag that they don't really think you are going to get laid.
I've gone to other sites that have XXXMatch reviews and everyone seems to have had pretty much the same experience that I have. The only positive reviews I saw were from women – and I'm guessing that those women are part of the company's Online Emissaries. I mean, they admit they pay their employees to lie – and I doubt real women are going to write reviews about sex sites. They'll just keep quiet and be happy they are getting laid.
So, my advice is to use your head. Don't go to XXXMatch or XXXLove. If you want a bunch of porn ads you can easily find them elsewhere. If you want to get laid I've been having a lot of luck lately at OneNightStandGirls, so you might want to give that site a try.