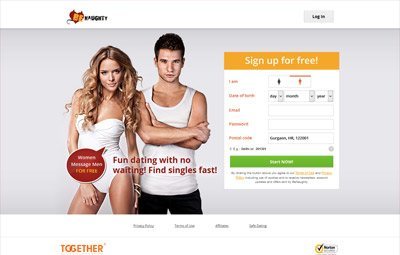 Be Naughty is certainly well named since the naughty owners do nothing but rip you off with fake profiles and lies designed to steal money from you.
I cannot believe what an absolute scam this site is. What really makes me angry is that they seem to be ripping off a lot of people. Over the past couple weeks I've discovered that hundreds of other guys have had the same complaints about getting ripped off that I have. Hopefully they will go out of business soon.
Here's what happens. You sign up for the free trial. Then your inbox is flooded with messages. The trick is, you can't see any of the messages until you pay for a three-day membership.
Once you read the messages, you'll get your first sense that this is a con game. In my case several of the women sent the exact same message to me. I did reply to all of them, just in case one was real. Not a single one responded to me.
Then, once my three-day initial paid membership was about to be over, I suddenly got a ton more messages. Once again, many of them were the exact same – emotion-filled ridiculous messages that didn't even seem to be written by a native English speaker. Do real women send messages that read: "Hola – let's be naughty!"
At this point I decided to do a reverse Google image search on the pictures in the profiles of the "women" who tried to contact me. I found that each and every image was taken from a porn site. The profiles were clearly fake – and it's really obvious Be Naughty has some system to automatically send you messages so that you'll give them more money. This alone would be enough to post a negative BeNaughty review.
But, it got worse when I realized this was a scam and tried to cancel my account so I wouldn't be automatically billed for more money or have my inbox filled with spam messages. You can't simply cancel your membership online. Instead you have to go through a long process that eventually gives you a cancellation code. Next you have to actually call them up with the code and give it to a representative for them to cancel your account. And your account won't be canceled right away. They'll wait until they can bill your card one more time – and then cancel it.
I am honestly astounded that with all the negative Be Naught reviews out there the site continues to exist.
Fake profiles, fake messages, and they make it nearly impossible to cancel. Just read any Be Naughty review online and you'll see that I'm telling the truth. BeNaughty does nothing but allow you to look at porn pictures – which you can easily do for free online.
If you too have been robbed by these criminals I suggest you try a reputable site like OneNightStandGirls. I've actually met real women and had sex using that site.