Meet Dominant Women Near You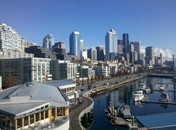 Seattle the Emerald City, where good coffee is found and home town of Bill Gates. It is however home to many  a Seattle mistress , for those who seek their services.
Seattle Dominatrix & Mistresses
Mistress Katherine is a well-known Seattle mistress who offers phone sessions, standard sessions (2 hours), extended sessions (2+ hours) and couple sessions. To satisfy her attention-loving slaves, she invites other mistresses – and masters as well – to participate in the steamy session. Based in the Capitol Hill neighborhood, she also offers coaching services for people who want information/advice on BDSM activities, relationship matters and other stuff.
If you have a fetish to be dominated by Asian women, Mistress Zhen can fulfill your desires. She may be young, but she is quite experienced and bold. She also takes her clients' confidentiality very seriously. A thing to remember is that Mistress Zhen accepts only male clients – no women or couples.
If the ambience of a kinky session is an important factor for you, book a session with Mistress Ruby. Her intimate and cozy room will reaffirm your conviction that you are in safe and professional hands. The presence of kinky equipment – like CBT table and leather cuff sets – will prepare you for the blissful torture that awaits you.
Local Dominant Women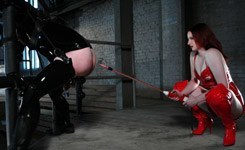 The Center for Sex Positive Culture is an institution that encourages people to explore and celebrate their sexuality. To this end, they host several parties every month at their location in the Interbay neighborhood. Most of these events are open to members only. The institution has varying levels of membership plans.
The Palms Seattle explicitly states that it is not a BDSM group; it is a spanking group. Nonetheless, you should visit one of their events, as it could lead you to a perfect match.