Meet Dominant Women Near You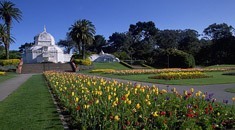 San Francisco the City by the Bay, is a destination for free loving flower children or bdsm enthusiast. It offers the services of many San Francisco mistress for those who seek her dominance and pleasure.
San Francisco Dominatrix & Mistresses
If you want a tough mommy who can shower you with love and spankings, introduce yourself to Mistress Morgana . With nineteen years of service as a BDSM professional and educator, this domme aims to help people discover their passion for kinkiness. She holds her sessions at the Maison de la Maitresse, a Victorian-style dungeon near the city's Castro district. Operating from the same location is Mistress Josephine Drake, another dominatrix with a long history in BDSM. These two dommes have collaborated often to help slaves achieve blissful orgasm.
Mistress January caters to those who settle for nothing less than the best. While she is in San Francisco for most of the year, her slaves' loyal devotion has the goddess visiting all corners of the world. You might also want to follow Mistress Tara Sterling who has had countless adventures in her decade as a San Francisco mistress.
Local Dominant Women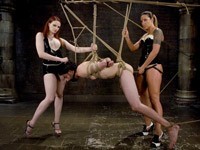 Located on Eddy Street, the SF Citadel club hosts a number of educational and entertaining BDSM parties, like Mystique (Dommes and Subs), on their premises. Every party has a unique theme and ambience, which brings out fetish lovers in droves. You need to pay an entry fee, which covers snacks and beverages as well. You can also participate in Society of Janus events to meet likeminded women.