Meet Dominant Women Near You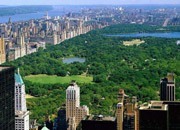 New York is known for its ethnic diversity – you will find people from every nation in this patch of 469 square miles. A city that never sleeps, it also offers expansive services of many a New York mistress.
New York City Dominatrix & Mistresses
The Chelsea district in Manhattan is renowned for its liberal culture and exciting nightlife. The real action, however, occurs beneath the surface.
Located deep inside the neighborhood between 7th Avenue and 8th Avenue is Pandora's Box. This BDSM dungeon has several fantasy rooms, including a medical chamber that is certain to give you the chill down your spine. They also have in-house dommes, which includes the likes of Mistress Barbarella and Lady Cyn. You can schedule an appointment with any of these awesome dames. Alternatively, you could hire one of the rooms at Pandora's Box for a captivating bondage session with a dominatrix not on their roster.
If you have crazy fetishes, then Mistress Wynter might indulge you. With immense experience in a variety of specialties, she will not shy away from any deviant experience. Another New York mistress who provides a variety of BDSM services is Mistress Mal Martine. With more than a decade of experience in this field, she is the perfect mistress for first timers.
Local Dominant Women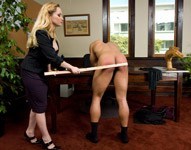 As BDSM thrives in New York, it is not too difficult to find a casual New York dominatrix. You can try your luck at Stimulate, a monthly event held at Crash Mansion on 199 Bowery Street. The event attracts the fetish crowd who come in full gear – rubber, latex, leather and other stuff.
You should also check out Paddles, an S&M club that welcomes anyone who love spanking, whipping, bondage and other fetishes. They are located on 26th Street between the 7th and 8th Avenue.