Meet Dominant Women Near You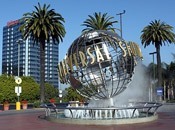 Los Angeles is Mecca for kink-loving people, be it you are a local or a tourist. There is huge number of Los Angeles mistress and BDSM dungeons on offer.
Los Angeles Dominatrix & Mistresses
Established in 1980, The Dominion has a sound reputation for offering a safe, clean and caring environment for people to unleash their inner kinkster. They follow 'old school' philosophies, which might explain their longevity and client loyalty. Located on Venice Boulevard, you can use the Metro to reach them.
With 7000 square feet and several fetish rooms, Sanctuary is a must-experience dungeon for every kinkster. They have a medical room, a tickling room and tons of BDSM equipment. They are based in La Cienega Boulevard about three miles from the airport. Keep an eye on their events page. It is recommended that you create an account on their website as you could get special rates.
Both of the above are huge institutions and welcome walk-ins. If you want a specific domme or room, however, an appointment is essential. Alternatives, albeit smaller and appointment-only, include Irongate Studios and Dungeon West.
Local Dominant Women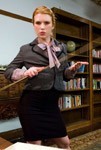 A few locations to look for a local Los Angeles mistress is as follows. The first is Threshold , which is based in North Hollywood. They host kinky events, which are open to members and non-members.
Bar Sinister brings together people of interesting colors and hues. They have interesting DJs, good bands, warm guests, decent prices and a gothic aesthetic.
The Den of Iniquity is a BDSM studio on Arts District that also features as an event space. Founded on the idea of female supremacy, you can meet many domme at these events.