Meet Dominant Women Near You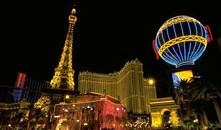 The bars, nightclubs and casinos make Las Vegas a city unlike any other. For an unforgettable bdsm experience you should look to getting the services of a Las Vegas mistress.
Las Vegas Dominatrix & Mistresses
The best service provider is one who loves what she does and immerses herself in it completely. This description fits Priestess Paine perfectly. For her, dominance comes naturally. Thus, inflicting pain upon willing subs is as natural as breathing for the domme. She operates from a discreet dungeon.
If you need a Las Vegas mistress at short notice, Mistress Kikko may entertain your request as long as you put it across respectably. Petite and slim, this 5'3'' domme is no pushover. With nearly a decade in the field, she is a pro in the art of delivering pleasurable pain. The mistress's sessions are of 75 minutes or longer.
Mistress Raquel is ideal for those who want more than the standard dominatrix package. From trash talking to pussy worship, the mistress offers a variety of sensual and sexual services. You could also check out Sheri's Ranch. Located in Pahrump, which is an hour away from Las Vegas, they have on their roster attractive dominatrices.
Local Dominant Women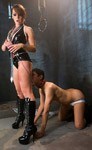 I found a local BDSM group that has been around for a while. This low profile group holds public munches every Friday. Other events are for members only.
Las Vegas has many fetish stores like The Studio and The Black Room. You could meet potential dommes at these locations.
Certain kink events occur annually in Sin City. These include Sin in the City, Fetish & Fantasy and Smokeout.