Meet Dominant Women Near You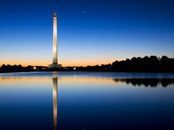 Houston is a cosmopolitan destination that offers excellent restaurants, great shopping facilities and an exciting nightlife. It also offers numerous opportunities to be spanked by a sexy Houston mistress.
Houston Dominatrix & Mistresses
The Maison Noir changed the dominatrix scene in the city by bringing together many independent dominatrices. Started in 2010 as a humble one-room arena, it has since evolved into a spectacular dungeon that boasts multi-room facilities and a variety of bondage equipment like a CBT chair and spanking benches. While there are several mistresses on the roster, Mistress Lady Friday and Domina Shannon are the showstoppers. Based in an undisclosed location, they are open on all days of the week between 12:00 PM and 2:00 AM.
If you want to experience a range of fetishes, get an appointment with Mistress Precious. Her private dungeon, located in Montrose, is one of the best in the world. With a variety of rooms and facilities, it is no wonder that Mistress Precious can fulfill any fantasy.
Local Dominant Women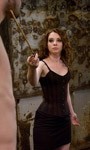 Introduce yourself to a local Houston mistress by attending an EROS session. Founded in 1997, the aim of the Erotic Rose Society (EROS) is simple – have FUN and encourage others to do the same. You can attend their weekly class, which is held at Rudyards Pub on Waugh Street. EROS also hosts parties, which are extremely popular. You can attend these parties as a non-member, if you can get a member to sponsor you.
You could also attend ThirdFriday events to meet likeminded people. As the name suggests, the group hosts a party on the third Friday of every month.