Meet Dominant Women Near You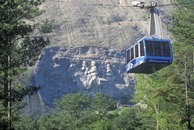 The people of Atlanta have a strong Southern heritage and deep-rooted traditions. They also have a growing appetite for Atlanta mistress and bondage professionals.
Atlanta Dominatrix & Mistresses
For those who seek hard core BDSM, the ideal venue is Atlanta Dungeon. This is a blood-chilling dungeon ruled by brutal and sadistic mistresses. Formed by independent dominatrices who have tremendous respect for the profession, this venue provides the perfect environment for a sensual and enthralling experience. It is equipped with several pleasure-inducing features such as an isolation room, antique medical tables, dungeon furniture, whips, canes, torture devices, insertables and restraints.
The Atlanta Dungeon is located in the affluent district of Buckhead. Many top dominatrices, such as Mistress Ayn and Mistress Ultra Violet, ply their wares here. Even touring dominatrices drop by when they are in the city. In addition to bondage sessions, the dungeon hosts seminars, workshops and lifestyle sessions.
Local Dominant Women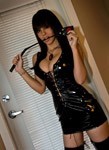 Go ten miles north of downtown Atlanta and you will find 1763, a club that seems to be the only one in the city that serves the fetish and bondage community specifically. Founded by a Atlanta mistress on Montreal Circle, they host several events like 'Decadence' and 'Atlanta Male Spanking Group'. To gain entry into this club, you will need to purchase a membership plan (6 months or 14 months).
Another venue worth a visit is Atlanta Eagle . Located on Ponce De Leon Avenue, this is the oldest gay bar in town. Considering the large number of leather jackets that usually populate the haunt, there is a high probability that one of them is the master you desperately need.