Meet Dominant Women Near You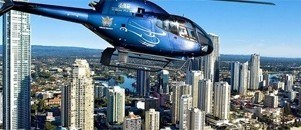 Welcome to Paradise, blue skies, great beaches, and beautiful bronzed fun tourists and locals. The Gold Coast offers you the perfect opportunity to party hard  and seek out  hot Gold Coast mistress.
Gold Coast Dominatrix & Mistresses
Mistress Adira is a well-known name among the city's bondage lovers. She is based in Carrara, which is only a 15-minute drive from Surfers Paradise. Do not be fooled by her stylish and sophisticated persona for she is a sadistic and ruthless dominatrix. Her mere words will have you prostrating yourself before her slender legs. You can book a 30-minute session or a full-day session with the mistress.
Mistress Adira caters to couples as well. If you are with a partner, you can experience dungeon sessions together or learn BDSM techniques from the master. This dominatrix also offers a unique ritual that is intimate, intense and unforgettable.
If you want a premium BDSM experience, you could visit the Le Penthouse Suite. A location offering the comfort of a deluxe room with beautiful Gold Coast mistress to indulge you, you are certain to have a pleasurable sexual journey.
Local Dominant Women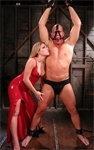 If you want a casual dominatrix experience, you could find a willing partner at Evil-Lution. Hosted by Evil Girls HQ.  Here monthly party offers are held for fun seeking bondage enthusiasts. A variety of equipment, such as suspension points and hospital beds, are available to ensure that everyone has a good time. You can buy the tickets from their website. Address details will be emailed to you after you register.