Meet Dominant Women Near You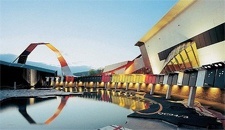 Canberra, the diplomatic political hub of power of Australia offers tourists great sightseeing and entertainment precincts. For those who wants  bondage fun, you should seek a Canberra mistress.
Canberra Dominatrix & Mistresses
Although Canberra does not have any clubs dedicated to BDSM or fetishism there are many professional mistresses serving this city and the surrounding areas. You can find most of them on sites like Backpage and Escorts and Babes.
Tiffany's Palace located on 72 Barrier Street in the suburb of Fyshwick, is a brothel that offers escorts and private rooms. However, they have at least one Canberra mistress at their service. You can contact them to confirm her availability.
Several mistresses from outside Canberra visit the city periodically to cater to the locals' demand for gratifying bondage. These include Mistress Electra A'more and Mistress Lilliane. Details of their visit and contact details are scheduled on their webpage.
Local Dominant Women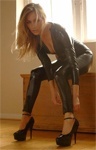 Not all mistresses come at a price. If you want to meet a bondage lover rather than a bondage professional, check out some of the local clubs like Cube. Located at Petrie Plaza near the Canberra Museum and Gallery, the club hosts several parties like Fierce Fridays and Seductive Saturdays.  In addition, you could try to contact Mistress Jakki. She is a lover of the BDSM lifestyle and a convenor of the local BDSM group. You could try contacting her through some of the people in her 'Friends' list viz her webpage.