Meet Women Into Fetish Near You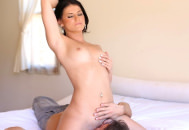 Traditional sexual positions are mainstream and boring. Derive greater pleasure from your sexual encounters by engaging in facesitting.
This sexual activity requires a person (top) to sit on the face of his or her partner (bottom). As the genitals/anus of the top comes in contact with the mouth of the bottom, both parties experience intense euphoria. Also known as queening, this activity is usually performed with the female on top.
Face sitting is practiced by many people seeking adventure and thrill. You can find some of these adventurous people by using the resources described below.
Facesitting & Fetish Sex
Most queening websites simply provide pictures and videos. A few gems, however, provide a medium to meet queeners.
Face Sitting Nation is an interesting site for people into female domination and pussy worship. Members can upload pictures and videos of themselves. The sites also has chat rooms. Registration is free.
FaceSittingBook promotes itself as the only fetish community dedicated to face sitting. As good as this sounds, the site does not see much activity. Join them nonetheless, as things might improve. You could also check out Facesitting Chat.
Local Facesitting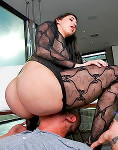 Several genuine queening websites are area-specific. Meet Facesitters helps queeners in Canada find each other while its sister does the same for those in Australia.
While queening may put women in a domineering position, not many are comfortable with exposing their undercarriage. In such a case, you could hire the services of facesitting mistresses like Miss Jessica Wood of the UK and Mistress Thick of the US.