Meet Women Into Fetish Near You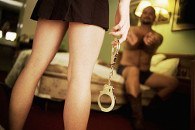 If you are a person who cannot have an enjoyable and exhilarating sexual encounter without obsessing over a specific object or body part, then you will be glad to know that you are not alone. Countless people from all over the world seek others with similar interests as well as a desire for kinky or fetish sex.
You have fetishism if you have an overwhelming obsession for a particular object or situation. If this object or situation arouses you sexually, you have sexual or erotic obsession. Viewed as abnormal behavior for a long time, sexual obsession is considered mainstream today. After all, every individual has some kind of kinkiness – a body part, a sexual position or a nurse's dress.
Fetish Sex Dating
You are familiar with social networks like Facebook and MySpace. Can you imagine a social network for unusual folks? That is exactly what FetLife and CollarMe are.
Created by kinky lovers for kinky lovers, FetLife is free to join and extremely secure. To view the site you need to register. With approximately 2.5 million members from all over the globe, finding an adventurous individual who shares your kinkiness is quite high.
CollarMe does not require you to register in order to search for members, view member details or browse photos. Nonetheless, you will have to register if you are serious about having kinky sex. A free account will allow you to create a profile and send messages to other members. A paid account, which comes for less than $30 per month, can allow you to do much, much more.
More kinky opportunities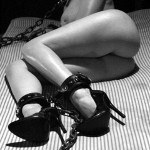 Xtreme Fetish Party is another website you should not ignore. Similar to FetLife, it requires you to register to gain complete access. You can also visit Dark Fetish Network, which is another social network for peeps like you.