Find Women Seeking Sex Near You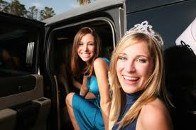 Sydney with its relaxed and liberal sex provider laws is the ultimate destination for people wanting no-strings sex down under. Experience the services of professional Sydney escorts to understand the real meaning of carnal pleasure.
As prostitution is legal in NSW, there are countless brothels and escorts in the state. Sydney hosts a high percentage of both brothels and escort agencies. With more than 200 legal brothels and several thousand Sydney sluts, the city is the xxx capital of Australia.
Sydney Escorts & Hookers Guide
Stiletto is a well-known name in the city. They are a brothel as well as an escort agency. Both sites have a search function that lets you locate Sydney sluts based on their hair, figure and stature. The brothel is located on Parramatta Road in Camperdown. If you plan to use their escort services, you had better book a room in a CBD hotel. The escort fees are $650 for the first hour and $600 for every hour thereafter.
A similar site is Select Sydney Escorts. They have about 20 Sydney hookers who are available on all nights of the week. Their hourly rates lie in the $400-$700 range.
Find Sluts Tonight!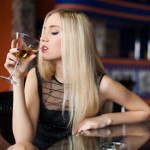 If you have a fetish for Asian chicks, check out Sydney Escorts 411. They specialize in providing Asian escorts who are awesome not only in appearance, but in the bedroom as well. Rates start at $160 per hour. You can contact them through phone or email to book an escort.
If you want a refined experience, visit Tiffany's, which is located on Albion Street in Surry Hills. Their luxurious rooms, stylish furnishings, sophisticated Sydney hookers and spacious terraces make them the classiest brothel in town. Rates start at $190 for thirty minutes.