Find Women Seeking Sex Near You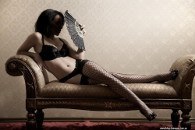 Although Queensland is not as liberal as NSW in terms of prostitution laws, it offers plenty of breathing space for those seeking thrill and excitement. Make your stay in the state's capital more memorable by using the services of Brisbane escorts.
The city permits two types of commercial xxx:
Sexual services offered by a single provider
Sexual services offered in a licensed brothel
If you want a threesome with escorts, visit a licensed brothel, as the laws do not allow two Brisbane hookers to work in the same premises. However, you can involve your mate in the activity.
Brisbane Escorts & Hookers Guide
Montecito is a premium brothel located on Abbotsford Road in Bowen Hills. They are exceptional in every aspect. The rooms are lavishly styled and equipped with modern facilities. Their girls are very impressive. Jump online to have a look at their website and you will see the sophisticated and sexy sluts on offer. Rates start from $150 for 30 minutes.
Sitting on Fairfield Road in Yeerongpilly is The Viper Room. This licensed 5-star brothel has about 50 Brisbane sluts on their roster. The website offers interesting details about them such as their nationality, height, hair color and bust sizes. The brothel also hosts special events such as 'Fantasy' night on Mondays and 'Lingerie' night on Tuesdays. Rates begin from $160 for 30 minutes.
Find Sluts Tonight!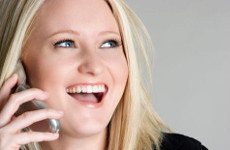 Located on Nile Street in Woolloongabba is the closest brothel to the CBD – Cleos on Nile. They have opulent and exquisite rooms that offer the highest level of privacy. Their Brisbane hookers are of various ethnicities – Australian, South Asian, East Asian and European to name a few. Rates start at $160 for 30 minutes. For two Brisbane sluts, rates begin at $300 for 30 minutes.