Find Women Seeking Sex Near You

The nation's capital teems with awe-inspiring history, iconic monuments and intense political power. If you fantasize a sex romp through the corridors of power, seek a willing Washington DC dating partner.
Washington DC Sex & Personals
Located on 16 M Street is Crucible Lifestyle. They host a swinger's party every month for couples and single ladies. You need to purchase a 'CrucibleLifestyle' membership to attend their parties. The club has a dance floor, bars and a variety of playrooms.
Entre Nous is an off-premise social event for couples and single females only. Their events take place on Saturdays at the Huxley on M Street.
Sinn-Ergy organizes sexy and upmarket events in the capital and surrounding areas. These events are for couples and select single females only. You could also check out TABU in neighboring Maryland.
Meet Washington DC Women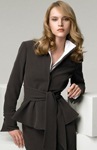 Life in the Capital City is hectic and busy, which may make your search for a date a tad challenging. However, in their downtime you will find fun seeking ladies at Barcelona Wine Bar on 14th Street and Mari Vanna on Connecticut Avenue.
Look online to boost your probability of finding a likeminded Washington DC dating partner. Check out DC Singles Online, which is a part of the Matchmaker network. Its search function can help you pinpoint available singles near you. OnlineDatingWashingtonDC, MatchmakerWashingtonDC and Washington Dating are other interesting communities worth a look.
If you need some professional assistance, you could look at DC Matchmaking, Ann Wood or the local chapter of It's Just Lunch. You never know you might meet your soulmate through these agencies.