Find Women Seeking Sex Near You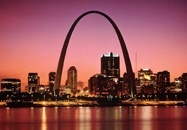 From the days of Lewis and Clark who initiated their "Corps of Discovery" here, St. Louis has attracted adventurers and pioneers from far and wide who have made the city what it is today. If you long for an awe-inspiring adventure through history and culture, a St Louis dating vacation may be the ideal tonic for your soul.
St Louis Sex & Personals
Shameless Grounds is a haven for those who don't fit in the "box" defined by conventional society. They host a meet-and-greet for swingers on the fourth Friday, which is open to everyone. Although you can't play here, you may meet a suitable St Louis dating partner. They are located on Withnell Avenue.
St. Louis Adult Connections is an adult group that organizes events for couples and single ladies in the lifestyle. Another potentially-useful resource is Spicy in STL, a community of couples that gets together on a few occasions for a spicy and fun-filled celebration.
You could meet potential fucking partners at local sex toy stores like Hustler Hollywood on Natural Bridge Road Street and Pure Pleasure on N Broadway Street. You may also meet them online through St. Louis Sex Chat.
Meet St Louis Women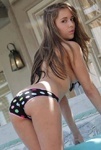 For those who desire to meet ladies for a meaningful relationship, a visit to Café Eau on Kingshighway Boulevard, Off Broadway on Lemp Ave or Club Viva on N Euclid Ave may be productive.
You should also look at Sex Positive STL. You may meet likeminded people at their events. Joining this Meetup group is also recommended.