Find Women Seeking Sex Near You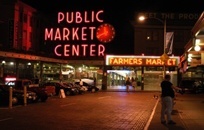 The Emerald City is the perfect destination for those seeking endless excitement in an urban jungle. Find an adventurous Seattle dating partner who will jazz up your experience and ensure you don't go dateless in Seattle.
Seattle Sex & Personals
In operation for over three decades, New Horizons offers a luxurious and pleasant environment for swingers near and far. Based in a discreet location north of downtown Seattle, the on-premise club hosts monthly events for couples and single ladies. Single males are welcome to apply.
Another established swinger's club is Original Circles. The off-premise club holds two dances every month for those in the lifestyle. Contact them for further information as their website is not up-to-date.
Don't forget to search online for Seattle dating fun buddies. Check out Seattle Sexbook, although they seem to cater to lesbians. You could also try your luck with Seattle Phone Chat.
Meet Seattle Women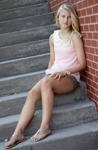 The Jet City offers a good network of bars where you can find likeminded partners . Pay a visit to The Walrus Bar on Ballard Avenue, Shorty's on Second Avenue or the Crescent Lounge on E Olive Way.
Dance the night away with the city's hot singles at Trinity Nightclub on Yesler Way, The Alibi Room on Pike Street or Club Contour on First Avenue.
You should bookmark The Stranger's Lovelab, as it has many personals seeking one-night stands or long-term relationships.
Singles Seattle hosts exciting events every month for singles. You will need to become a member to attend their events.