Find Women Seeking Sex Near You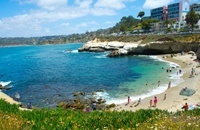 California's second largest city is famous for its pleasant climate, pristine beaches and top-notch family attractions. Take a San Diego dating vacation to invigorate your soul and excite your senses.
San Diego Sex & Personals
San Diego offers numerous avenues for those seeking a thrilling swinging experience. If you are new to the city, Thads should be your first stop. In addition to providing a safe and secure environment, the on-premise club offers various facilities like private rooms, group rooms, a dance floor and a Jacuzzi. Located on E Street, they host parties on most days of the week. To attend these parties, you will need to contact them for an invitation.
Crave is another on-premise club located in the heart of the city. They host events for couples and privileged singles on Fridays and Saturdays. You need to buy a membership to be eligible for these events (exclusive of event fees).
Passion Palace is another option for couples and single females. Located in the center of the county, this upmarket club offers a luxurious swinging experience to folks in the lifestyle.
You could also check out this online resource to identify fun seeking buddies near you.
Meet San Diego Women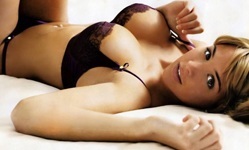 You can meet hordes of attractive females on the city's beaches. Some popular spots are Mission Beach, Coronado and La Jolla.
For those who prefer to meet hot ladies face to face through the San Diego dating nightlife, you can check out The Hideout on El Cajon Boulevard, Double Deuce on F Street and Hamilton's Tavern on 30th Street.