Find Women Seeking Sex Near You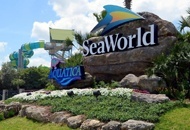 Its illustrious history and pluralistic present have bestowed upon San Antonio a glorious and proud heritage. Find a fun San Antonio dating partner and bestow upon yourself a memorable time.
San Antonio Sex & Personals
Located on Perrin Beitel Road is the Player's Club, a premier destination for San Antonians into the swinging lifestyle. While the private club caters to couples and single ladies exclusively, they welcome single men also, albeit with restrictions. They are open on Thursdays, Fridays and Saturdays. You need to be a member to attend the club's events.
You could also use SanAntonioFlirt to meet local ladies for San Antonio dating. Although it does not have a significant member count, it may be worth your time to register with them. Registration is free.
Meet San Antonio Women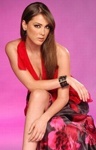 You could try your luck at local bars and perhaps meet some good-looking women. The electric bars, spicy food, great music and lively atmosphere are certain to provide you an entertaining evening.
The Flying Saucer on Huebner Road is perfect for casual dates. They attract large and young crowds every weekend. Their weekly events, like brewery nights and trivia bowl, provide the perfect setting for singles to mingle. Alternatives include Limelight and The Mix on North Saint Mary's Street.
If lack of time or confidence prevents you from meeting serious San Antonian females, you could use matchmaking services like Heart and Soul-Mates or the local offshoot of It's Just Lunch. They will do the hard work for you – for a price, of course.