Find Women Seeking Sex Near You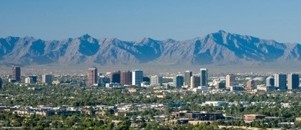 The gateway to the Grand Canyon has a fascinating history, rich culture, spectacular desert scenery and modern sophistication. If you want to make your experience in the desert even more magical, look for a fun Phoenix dating partner near you.
Phoenix Sex & Personals
Located on 27th Avenue is Club Discretions, an on-premise club that is open on all days. They offer a variety of facilities like a dance floor, orgy room, couples-only areas, voyeur bedrooms, snack bar, love swings and a secured parking lot. Everyone is welcome to attend their events, as long as they have a membership.
Another venue you could check out is Club Encounters on Clarendon Avenue. Open on all days, they have different cover charges for couples, single females and single males.
If you prefer to find your fun online, you could start with Phoenix Sexbook, which claims to have members having a variety of sexual interests. You can join them for free. Fuck Buddy Phoenix has members from all over the state. They offer free and premium memberships.
Casual Sex Phoenix looks and feels quite similar to Fuck Buddy Phoenix. HookupInPhoenix, which offers useful and powerful features, is another community you could join. You should also have a look at this resource.
Meet Phoenix Women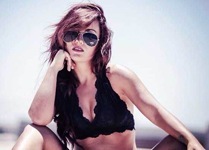 If you are looking for serious female Phoenix dating partners, you could check out resources like the PhoenixDatingForum and Phoenix Chat Room. For face to face meets pay a visit to Shady's on Indian School Road, Lux Coffee on N Central Avenue, The Vig on 40th Street or The Duce on S Central Avenue.
If you don't have the time or energy to find a compatible companion on your own, you could use local matchmaking services like Especially Selective, Elite Matchmaking or Phoenix Singles.