Find Women Seeking Sex Near You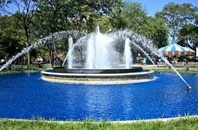 For more than three hundred years, Philadelphia was a torchbearer in the nation's march towards freedom, democracy and modernity. Immerse yourself in the city's awe-inspiring history and remarkable journey to modernity through an amorous Philadelphia dating experience.
Philadelphia Sex & Personals
Located on Passyunk Avenue behind the Purple Orchid Club, the Pleasure Garden is open on Fridays and Saturdays from 9:00 PM onwards. You will need to purchase a membership (1-year or 1-night) and a ticket to attend their upscale events. Single men can attend the Friday events only.
Saints & Sinners, a popular on-premise swingers club from Atlantic City, has an avatar in Philly. Located on Emery Street, the club offers two floors for people to unwind and engage in sinful pleasure. Like Pleasure Garden, they operate on Fridays and Saturdays from 9:00 PM onwards.
Increase your chances of finding a likeminded local for no-strings sex by looking online. An interesting option is Philadelphia Fuck Buddies. They offer free and paid membership plans. You could also check out this resource.
Meet Philadelphia Women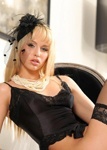 The City of Brotherly Love has a unique and eccentric nightlife. You may meet women who can make your Philadelphia dating experience truly memorable at the Time on Sansom Street, National Mechanics on Third Street and Barcade on Frankford Avenue.
Philly has many renowned educational institutions such as the University of Pennsylvania, Community College of Philadelphia on Spring Garden Street and Drexel University on Chestnut Street. The bars and clubs in this vicinity are frequented by uni students looking for a fun playtime.
Why not try your luck with Speed Date Philadelphia. You could also use the services of matchmakers like Carol Morgan and Sweet Beginnings.