Find Women Seeking Sex Near You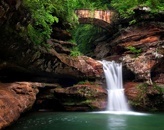 Ohio had had an incredible influence on the evolution of the United States due to its remarkable contributions to the country – seven presidents and the delightful hotdog to name a few. For those seeking adventurous fun and a memorable Ohio dating liaison, this is the State to be in.
Ohio Sex & Personals
Swinging clubs offer the perfect opportunity for liberal people with similar sexual interests to meet one another for no-strings-attached sex. With a huge number of swinging clubs across its expanse, the Buckeye State offers numerous opportunities for Ohio dating and sex.
The state's capital, Columbus, is home to two popular clubs – Club Paradise and Club Princeton. Both of them have event-packed calendars that excite and thrill patrons. Another private membership club in the city is Pleasuretime.
In Cleveland you will find Club Eros, Escape and Playtime Parties that cater to the adventurous folks. Dayton has Club 101 while Canton is home to Body Shop. Club SinDay is located in Middletown, which is halfway between Dayton and Cincinnati.
Have a look at this Facebook and Twitter page. They may provide you with some valuable info on swinger parties.
Meet Ohio Women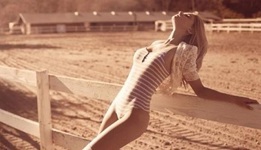 Considering the state's high population and deep internet penetration, you may find a greater number of sex-loving Ohioans online. You can make a start through OhioSexDating. They offer free and paid memberships. Another community you could join is OhioSexChat.
If you want to meet local women for a meaningful relationship, you could join online communities like Ohio Flirt, JustOhioDating and Ohio Passions. If you do not have much luck there, you could consider matchmakers like Lunch Date and Dating Directions.