Find Women Seeking Sex Near You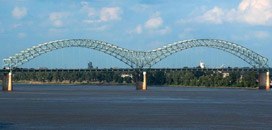 Memphis home of the world famous Mississippi river, with its paddle steamers and the home of the blues. This is a city where you will find a memorable and funfilling Memphis dating partner.
Memphis Sex & Personals
Located on Knight Arnold Road is Genesis, an on-premise swingers club for adventurous couples and singles over 21. They have a live DJ, a dance floor, private play areas and a friendly staff. They are open on all Saturdays. You can also visit Xchange on Venture Drive, an off-premise swinging club.
You can use online resources to locate horny people near you. One such resource is Memphis Sexbook, which offers free and premium membership plans. You could also try your luck with Memphis Singles 247.
Meet Memphis Women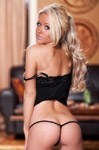 Regarded as one of the most iconic streets in the United States, Beale Street is the heart of the city's nightlife. Home to several clubs and restaurants, the street attracts locals and tourists alike, including attractive girls. Some of the popular spots are Alfred's and Blues City Café.
While Beale Street is home to many fabulous bars, it may be worth your time to visit Celtic Crossing on South Cooper Street and The Blue Monkey (two locations). Other places to meet interesting women include coffee bars, like Café Eclectic on North Mclean Boulevard, and bookstores, like Burke's on Cooper Street.
Elvis Presley attractions are a must-see for any tourist to the city. For those who want to meet local playmates for Memphis dating, check out Sun Studio on Union Avenue, Levitt Shell on Poplar Avenue and the Heartbreak Hotel on Elvis Presley Boulevard.