Find Women Seeking Sex Near You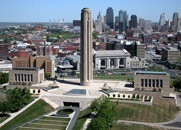 Established as a trading post in the first half of the nineteenth century, Kansas City is a sprawling metropolis today. Although it has a reputation of being an unfriendly place for people seeking Kansas City dating partners, the city is becoming more liberal in its ways.
Kansas City Sex & Personals
The population in the City of Fountains is made up of a huge number of married people. Do not let this deter you from finding many likeminded individuals by visiting local swinger clubs.
Check out SPOTT. They have plenty of play space, seating capacity and parking capacity. They host parties every Saturday, which attracts 100-150 swingers. All are welcome to attend them. Attendees will need to pay an entry fee.
You can look up Club Eden and Club Erotica, although I am not sure if they are still active. You can also use Kansas City Singles, a dating site that seems to have decent members database.
Meet Kansas City Women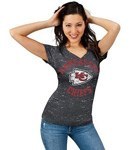 The people of Kansas City are very passionate and loyal towards their Royals baseball team. Their passion extends to their playtime and you can meet some of them at the Country Club Plaza on Broadway, the Empire Room on 31st Street in Martini Corner and Club 906 in Liberty.
While the city has a fabulous nightlife, its tailgating parties steal the spotlight. Find potential Kansas City dating partners by attending these parties at the Arrowhead.
For those who looking for a deep and meaningful relationship, professional matchmakers like Heart-to-Heart, Love Potion IX or the local chapter of It's Just Lunch may be worth contacting. Give them plenty of information about yourself, so that they can help you find love in the heart of America.