Find Women Seeking Sex Near You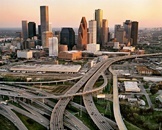 The enormous bayou flowing through its center gives Houston a unique charm and an interesting nickname. For those seeking Houston dating and romance, the Bayou City welcomes you passionately.
Houston Sex & Personals
Located on Belgold Street is Club Taboo TX, an on-premise members-only lifestyle club that hosts fun events on Wednesdays, Fridays and Saturdays. They welcome couples, single females and select single males.
The Houston Swingers Club welcomes couples and women only (definitely no single guys). This private club hosts parties that are open to locals and tourists under the age of 40. There is no entry fee for these parties. However, attendees may be asked to bring snacks and/or drinks.
If you prefer to find sex-loving Houstonites through the internet, you should check out Houston Sexbook. It promises to help you find locals interested in no strings attached sex. The site offers free and paid premium membership plans.
Meet Houston Women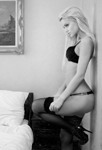 Houston's bars and clubs add a certain zest to the city's nightlife. You could meet many attractive ladies at Chacho's (multiple locations), the Bronx Bar on Morningside Drive and C & F Drive Inn on North Main Street.
If you have a taste for cougars, you can visit Lola's Depot on Grant Street or The Tasting Room (multiple locations).
Another location you could check out is The Galleria on Westheimer Road. With plenty of stores and eateries, this famous Houston attraction is arguably the best place to meet sexy dames.
Not prepared to do the footwork, then you could try your luck online. A couple of options are Houston Dating and SingleHouston.
Busy individuals with no time for any of the above suggestions need not despair. You could use qualified matchmaking services like Houston Singles and Rose Matchmaking.