Find Women Seeking Sex Near You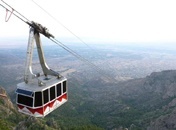 Whether you are hiking among the dormant volcanoes or enjoying the scenic Rio Grande Valley from a hot-air balloon, you will certainly enjoy an exciting Albuquerque adventure. Make your visit more memorable by meeting the local hotties and go Albuquerque dating.
Albuquerque Sex & Personals
You could meet local swingers for adult entertainment by using sex-dating websites. One such site is Albuquerque Sexbook. You will need to register, which costs nothing, to use their basic services. Their chat facility looks rather interesting. Speaking of chat, AlbuquerqueSexChat is worth checking out.
Looking for a more intense serious relationship with the local women pay a visit to the local chapter of It's Just Lunch. They are quite expensive, however. A relatively cheaper resource may be Albuquerque Singles. Both of them use personal matchmakers to locate ideal dates for you based on information you provide them.
Meet Albuquerque Women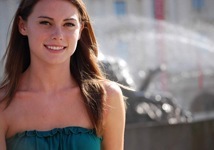 For those wanting face to face encounters, O'Niell's or Burt's Tiki Lounge are worth a visit. These neighborhood hotspots attract a friendly crowd seeking fun and relaxation.
If meeting attractive people in this manner for a memorable Albuquerque dating evening is not your scene, then head over to Sandia Resort and Casino. They offer musical entertainment, fine dining and endless entertainment against the backdrop of an awesome mountain range.
You could also check out Alibi, a free newspaper that caters to Albuquerque. Published every week, the city covers local news and events. They also have a personals section.