Find Women Into Bondage Near You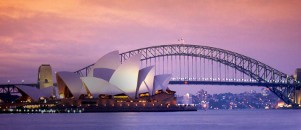 Sydney is one of the most well known fun city in the world. Its liberalism and acceptance of diverse cultures and traditions makes it an extremely attractive destination for those seeking an exciting Sydney BDSM experience.
Sydney BDSM & Bondage
Ask people in the Sydney kink scene about their origins and you will realize that most of them have        the same source of inspiration – the Sydney Hellfire Club. Located at Q-Bar & 34B in Darlinghurst, they have catered to the fetish community for more than 15 years. A  party is held on the fourth Friday of each month and attracts an eclectic crowd. For an entry fee of $25, you can expect revelers in fantastical clothing, wild performances and a raunchy dance floor. While you can certainly dress naughty, remember to play nice. The club has a strict code of conduct and implements it unfailingly.
More BDSM opportunities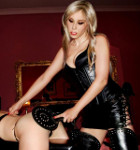 Sydney Leather Pride offers an excellent platform for people seeking a thrilling Sydney kink experience. Founded in 1990 by six individuals who had a leather fetish, the group conducts workshops to educate people about the Sydney bondage lifestyle. It also hosts pub nights and dance events that enable kinky folks to share a safe and exciting evening with one another. Follow them on Facebook if you want to know what's happening in town when you are around.
Schwelle Sydney helps people explore their sexuality and body as well as gain a better understanding of BDSM and philosophy. Visit their website for more information about their workshops, which have helped many people get the most out of their Sydney bondage encounters.