Find Women Into Bondage Near You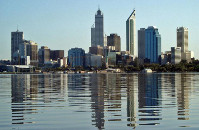 Perth is a mesmerizing city thanks to its  arts festival, inviting beaches, sprawling parklands and lively bar scene. If you wish to meet likeminded Perth BDSM partners, this vibrant and energetic city will assist you in your quest.
Perth BDSM & Bondage
The most famous name on the Perth kink scene is undoubtedly Club Freak. Situated at James Street in Northbridge, this alternative lifestyle event attracts all types of kinksters. The party usually begins by 8 PM and lasts until 3 AM. Entry prices vary depending upon the ticket type. Choose the VIP ticket, if you wish to be treated like royalty.
The club also offers BDSM101classes for the uninitiated folks. Hosted by some of the best Dominants and Submissives on the scene, these classes have high demand and limited seats. The price of a ticket is $50. Limited couples passes are available for $80.
More BDSM opportunities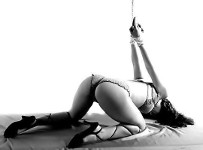 Started in 2006 as a response to the lack of fetish dance parties in the city, Spank attracts a friendly and flirty horde of kinksters who engage in playing, dancing, socializing and moderate BDSM. The club has a strict No Outfit, No Entry policy. Hence, you should dress appropriately unless you want to be turned away.
You could also pay a visit to The Voodoo Lounge and Connections. While the former is a strip club, the latter is a gay & lesbian nightspot. However, they tend to attract people of all sexual persuasions. Hence, you could find potential Perth kink partners dancing the night away. Both clubs are located on James Street.