Find Women Into Bondage Near You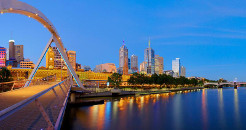 Considering the number of dominatrix and BDSM clubs in Melbourne, the city might just be the BDSM capital of Australia. Check out the entities mentioned below if you want to have a sensual erotic Melbourne BDSM experience.
Melbourne BDSM & Bondage
One of the best places to seek a fun Melbourne kink partner is Kinky Fetish Night. Located on Arthurton Road in Northcote, this club welcomes everyone as long as they have an open mind. Entry is $20 for members and $25 for everyone else.
The place has two distinct areas – the main room and the suspension room. While the former has a lively and entertaining atmosphere, the latter possesses a comfortable and relaxing ambience. Patrons engage in a variety of activities such as suspension, caning and spanking.  Another fact worth mentioning is that Kinky Fetish Night won the Best Melbourne Fetish Club title at the 2011 Melbourne Fetish Awards.
More BDSM opportunities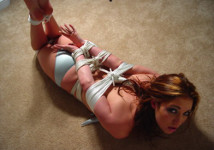 To meet the city's wild residents visit the Royal Standard Hotel on William Street on the second Saturday of each month. This event is organized by Chains. The venue has a well-stocked bar, air-conditioning, a range of play equipment and comfortable seating arrangements. Entry cost is $25 for first-timers and $20 for returning customers.
You should keep an eye on The Oubliette as well. Held on the last Saturday of the month, the event is for those who want to indulge in their naughty desires. You will have a fun Melbourne kink evening at the Oubliette, as it is a paradise for BDSM lovers. The event takes place at ABODE on St. Kilda Road. Visit BluAfterGlow for more information about this event.