Find Women Into Bondage Near You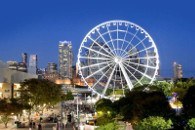 Known by many as Brisvegas, Brisbane has a laid back and friendly character that makes it a truly welcoming city to visit. With plenty of broadminded and adventurous people around, there are many opportunities for those seeking an exciting Brisbane BDSM experience.
Brisbane BDSM & Bondage
The Hellfire Club has a great influence on the Brisbane kink scene. It attracts passionate and hardcore BDSM practitioners. A party is held on the fourth Saturday of each month. Each party has a unique and spectacular theme. Entry fee is $25 per head. By prepaying, you can save $5. Whether you want to be beaten or worshipped, make sure you visit this place in your best BDSM gear.
If you want to enrich your Brisbane kink experience, you could check out Black Rabbit. Located on Chapel Hill, the city's biggest kinky adult store offers a variety of first-class BDSM gear for fetish enthusiasts.
More BDSM opportunities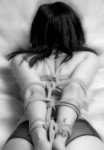 You could also have a look at Fetish Empire. They offer a stylish and comfortable environment for people who love the alternative culture. They have a strict door policy and dress code. Hence, you can be certain that everyone inside are serious about having a fun time just as you are. You can get all the details by checking out their website.
If you are in the city during August or September, you could participate in the Brisbane Leather Pride festival. The 2013 version, which was possible thanks to volunteers from the fetish community, had several fun events such as Fetish Fridays and Women's Dungeon Play Party.